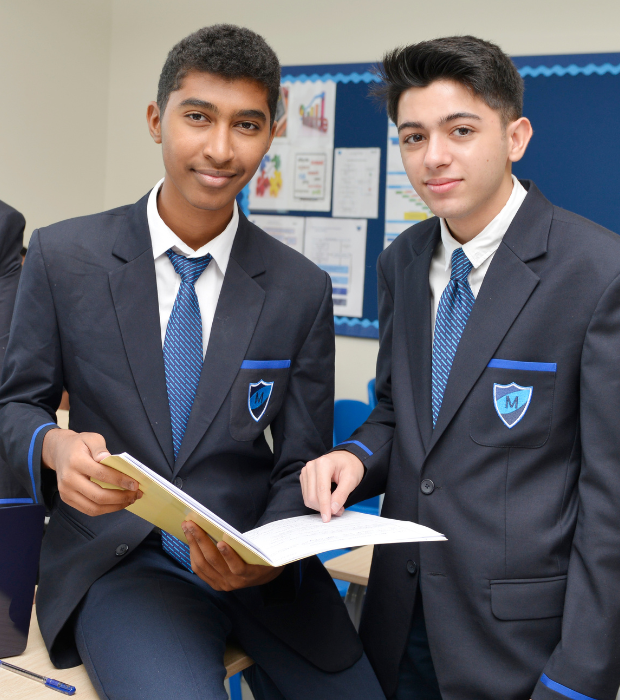 Reasons to Choose Metropole
GEMS Metropole School – Al Waha (MTW) is a unique and innovative British curriculum school, where we prioritise student growth, success, and leadership development. We believe that education should be an enriching and empowering experience, and we strive to provide a supportive and inclusive environment for our students to reach their full potential. Our motto, "Nurturing Leadership," reflects our commitment to fostering the next generation of leaders.
We believe that a well-rounded education is essential for success in today's rapidly changing world. Our values of curiosity, confidence, creativity, respect an kindness serve as the foundation for everything we do, providing students with the skills, knowledge, and experiences necessary to succeed. Our forest schools, sustainability programmes, and entrepreneurial leadership curriculum are designed to foster inquiring minds and help students develop critical thinking skills. Additionally, our performing arts programmes and elite sporting pathway through Mavericks provide opportunities for students to express their creativity and find their passions.
If you're looking for a school that provides a supportive and inclusive community, helps students reach their full potential and prepares them for the future, GEMS Metropole School – Al Waha is the perfect place for your child. We look forward to welcoming students from FS1 to Year 8 to our community in August 2023!
Welcome to our school, we hope you enjoy the journey … this is just the start!
GEMS Metropole comprises of four schools spread across one campus.
More Reasons to Choose Metropole
We believe that everyone can be leaders, promoting leadership in a range of capacities whether it be leading their own learning or leading others.

GEMS Metropole school focuses on student voice and building confidence in our students preparing them to become future global leaders.

Private Affordable Education

We pride ourselves in offering a British Curriculum and an enjoyable student experience at an affordable cost with flat fees from FS1 to Year 8. We offer premium facilities so that children develop in both academic and non-academic aspects of school life.

We provide a world-class BTEC pathway for students interested in pursuing a career in electrical automotive manufacturing, construction, or a wide range of GCSE and A Level options. With our focus on nurturing and support, we are confident that our students will leave Metropole School Al Waha as confident, well-rounded, and successful leaders.

At GEMS Metropole School, community is about more than making great friends. We do make great friends here, and the value of those bonds is immeasurable.

But community is also a culture that makes all of us partners in learning. Parents, teachers, and students journey together—a diverse group of individuals on common ground.

Like a large family, we all share the responsibility for making the family thrive and we always support each other through this journey.

Our commitment to the welfare of others extends beyond our school and is a school-wide priority. Students take part in projects that raise social awareness and responsibility.

Whether a connection within the community that increases opportunities for all students; an environment initiative that supports our sustainability goals; or a project in Kenya that helps us see ourselves as part of an interconnected world—it is by using our knowledge to affect positive change that we find meaning.